The Kidney Coach Heal-at-Home
The Kidney Disease
Program
Learn how to:
Prepare kidney-friendly meals (with recipes), Lower creatinine levels, increase GFR, track progress, and give yourself every at-home advantage in the fight against kidney disease.
A Holistic, Natural, Evidence-based Program
Join over 25,000 people who have leveraged the Kidney Disease Program in their fight against kidney disease and dysfunction.
60-Day Money Back Guarantee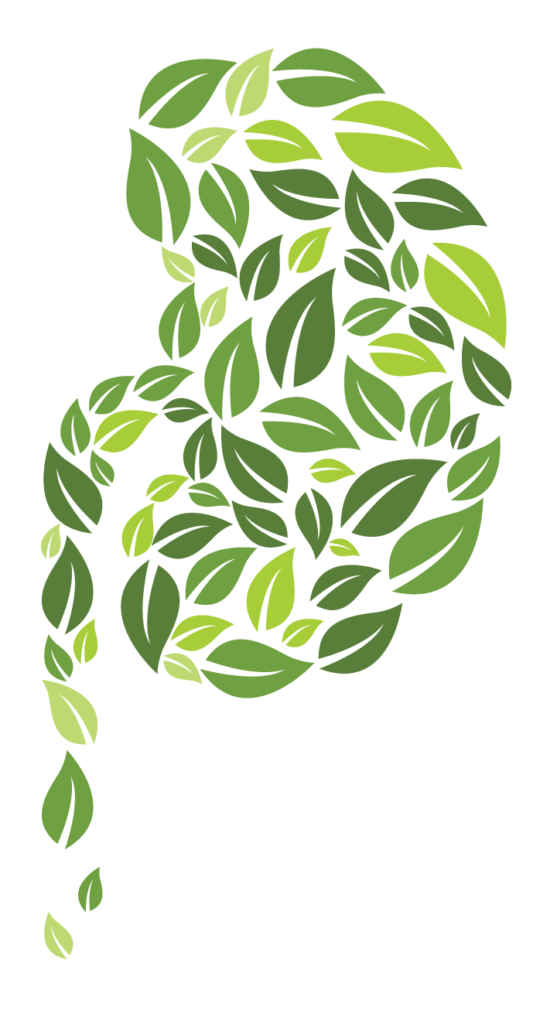 The Kidney Disease Program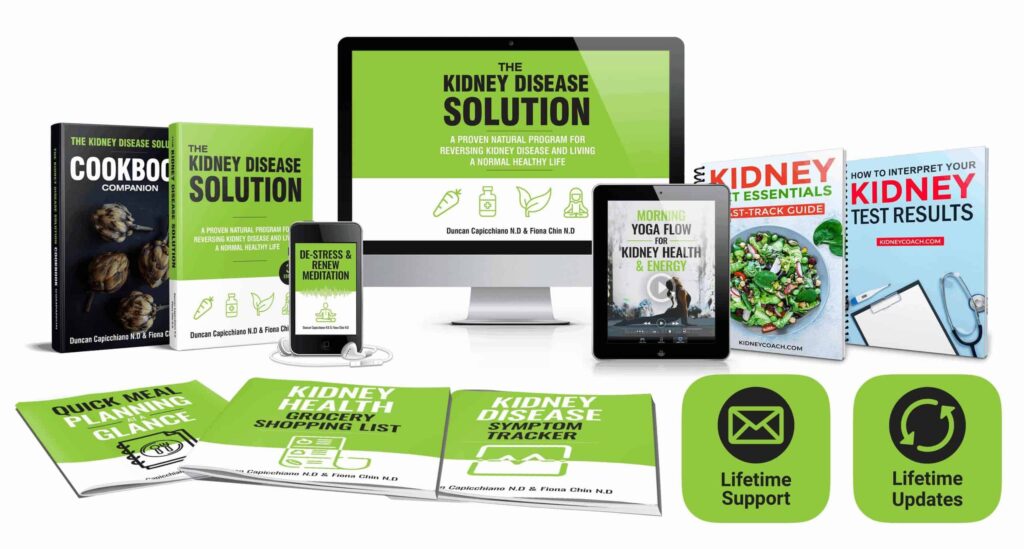 When it comes to you and your health, we believe that every avenue should be explored when it comes to navigating the various levels of kidney disease. While conventional medicine delivers aid and comfort, it doesn't holistically cover all the things that one can implement to minimize and/or reverse the effects and damage of kidney disease. That's where the Kidney Disease Program comes in–now you can make healthy lifestyle adjustments at home that will give you further leverage to fight kidney disease.
The best part? The program's holistic approach to dealing with kidney disease and impaired kidney function is customizable to the specific situation of the patient. It's the closest thing one can get to working one-on-one with one of our clinic's kidney specialists.
With a 60-day money-back guarantee, you can try the program risk-free and experience the benefits of these powerful lifestyle and dietary changes that you can make at home to help your fight against kidney disease. We're so sure that you'll benefit from this program that if you were to find that it's not something you love or that speaks to you, we'll refund your purchase 100%.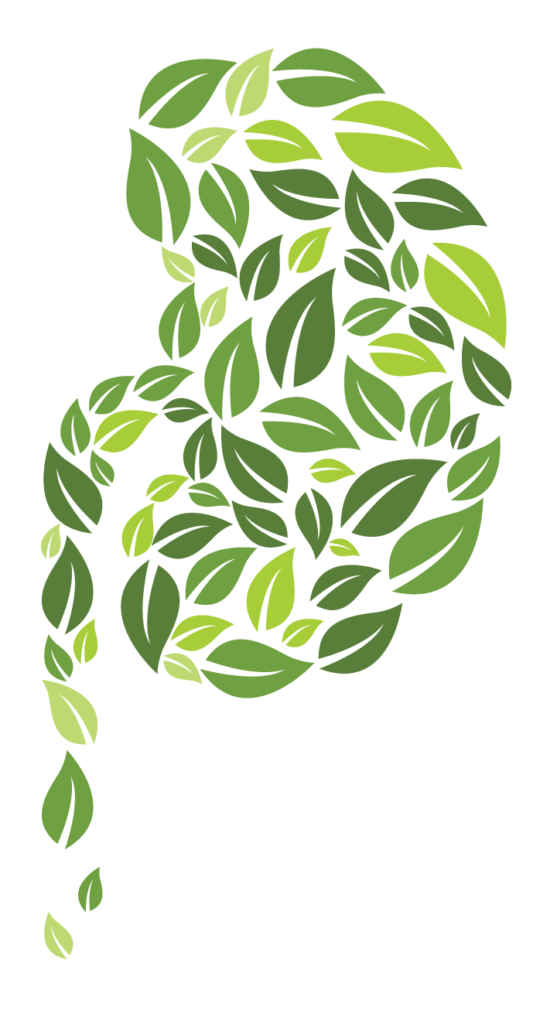 What You Get With The Complete Kidney Disease Solution Program
The Kidney Disease Program
The digital version of this 243-page, information-packed book provides step-by-step instructions to help you to aid and repair your kidneys and improve your overall kidney function. Further, it helps explain how different foods and lifestyle changes impact your kidneys, so not only do you have a blueprint on how to implement the program, but the science behind it, as well.
The Kidney Disease Program covers everything you need to aid your fight against kidney disease while at home. The program is written in easy-to-understand language and comes with instructions that are simple to incorporate into your lifestyle. With the right changes, it's possible that you will reduce the frequency of your kidney treatments or possibly avoid or delay dialysis. And even with declining kidney function, the core of this book will help you to extend your quality of life and see big improvements in your overall health.
The Kidney Disease Program E-Cookbook
This is a sensational 133-page e-cookbook that has been specifically created for those facing kidney disease or dysfunction. When following the recipes in the book, you'll know that you're eating optimally for improved kidney function. The recipes are easy to follow with all your daily nutrients for each meal listed under the instructions.
The cookbook also explains the foods that can inhibit proper kidney function and teach readers what not to eat as much as what to eat. This makes managing kidney disease at home a much easier challenge, as navigating a proper diet can be very challenging.
Kidney Health Grocery Shopping List
This easy-to-use grocery shopping list will help you zoom through the supermarket, without the stress and worry of what you can and can't eat.
Simply use this shopping list to stock up your fridge and cupboard with foods that are good to your kidney function. Go from confusion and stress to clarity and confidence as you walk the aisles of the grocery store.
Quick Meal Planning Guide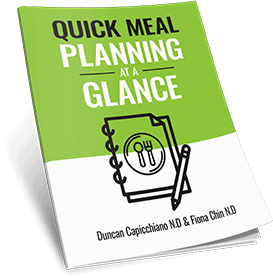 This is a must-have… The Quick Meal Planning guide lays out three meals and one snack for each day of the week in an easy-to-read template, making mealtime all about what you can eat.
A healthy kidney diet can be quite complex and difficult to understand. You're not alone in feeling this way, which is exactly why we developed the Quick Meal Planning Guide. In short, you'll never have to worry about what to eat next.
Kidney Disease Symptom Tracker
This is the perfect companion for those that like to track their treatment progress. Within this resource, you'll be given a very detailed checklist of symptoms so you can monitor your kidney health (and put you back in control). With this in your hands, you don't have to wait until your next doctor's visit to get an understanding of how your kidneys are progressing – because health is more than just your blood test results.
How to Interpret Your Kidney Test Results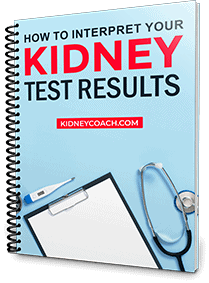 There's a myriad of blood tests that your doctor will use to assess your kidney health, but unfortunately, your doctor rarely has the time to explain what they mean and how you can use them to not only track your progress but as a means to discover new ways to improve your health. This valuable resource will help you decode your kidney test results quickly and give you tips on how to leverage your test results for your own benefit at home.
Morning Yoga flow for Kidney Healthy & Energy
World-renowned yogini Antonella Milo takes you through a 30-minute morning yoga flow to help energize you for the day and to help restore kidney health. Antonella is an E-RYT 500 yoga and meditation teacher with over 21 years of practice and teaching. She brings her gentle approach to mindful movement, breath, and meditation to a yoga flow that was designed specifically for kidney health.
De-Stress & Renew guided Meditation
This guided meditation by Julie Lewin takes you through an energetic cleansing and leads you into a deep rejuvenating and regenerating sleep. Julie is a medical intuitive, author, mentor, and founder of AreekeerA energy medicine. She is the author of The Art of Self-Healing.
Even if you believe that you can't meditate or visualize, you can do this guided meditation easily and effortlessly under Julie's expert guidance. In addition to being developed specifically for relaxation and healing, the simple-yet-powerful experience tends to open the door to further meditations and spiritual healing practices for many who have never tried or been able to sustain a meditative practice.
Limited Time Only - Save $72
Normally Retails for

$159
*Shop Risk-Free with Our 60-Day Money-Back Guarantee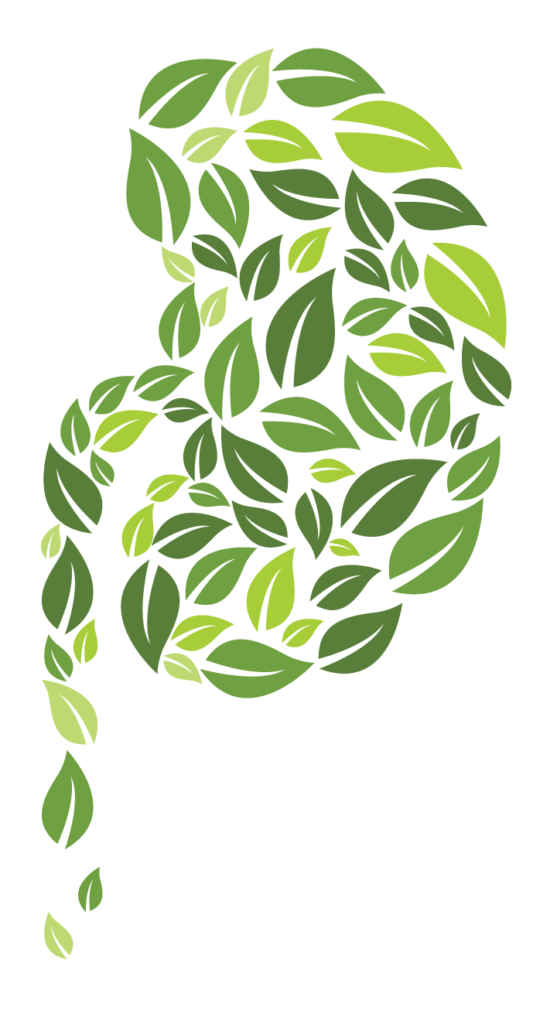 Benefits of the Kidney Disease Program
When you're up against a challenging ailment such as kidney disease or dysfunction, you can't help but want to give yourself every opportunity to fight back. While sometimes kidney disease progresses to a point where acute kidney failure causes permanent loss of kidney function or end-stage renal disease, many more times it's caught before it reaches that stage.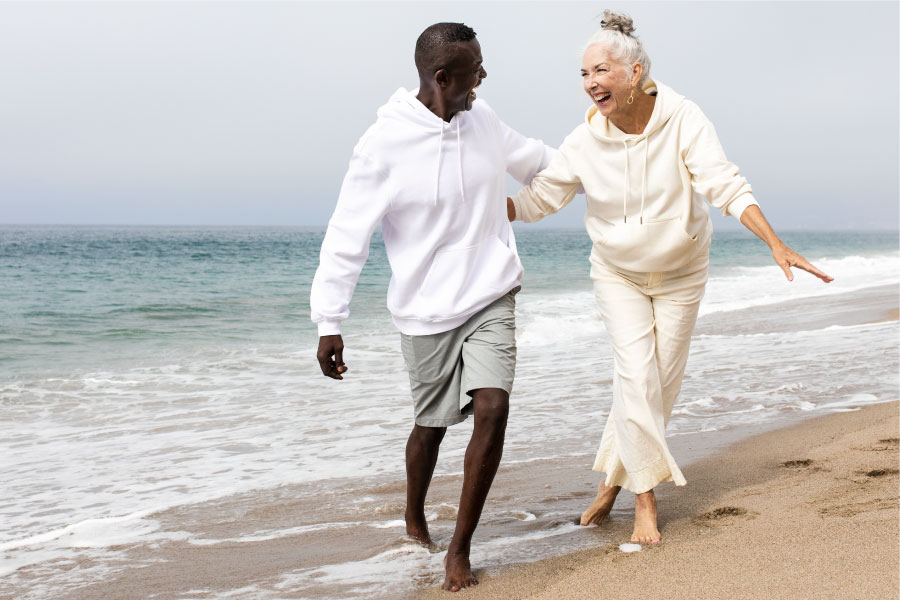 It's advantageous if you are to receive an early diagnosis because it gives you the chance to prevent the disease's progression—or slow it down—by making immediate lifestyle changes and addressing manageable risk factors with your doctor. The Kidney Disease Program is designed to take the guesswork out of what those lifestyle changes are and to extend the quality of your life and the "normal days" that you get to continue to enjoy as the years go on. It's truly remarkable what the proper diet and lifestyle changes can do for all stages of kidney disease.
*Results May Vary–implementation can be difficult when leaving behind an unhealthy diet and lifestyle. Thus, adherence to the program is vital for its success.
Even my Doctor wants me to maintain this regime.
Ellen Fielder from Katong, Singapore
My CREA is down by 25 points, and my RBC went up to 13 points. Aside from that I have lessened my skin dryness, improved my urine output and color…
Archie de Chavez Manila from Philippines
Finally I have found in your kidney disease solutions, support for my well-being.
Aurora Rominger from Languedoc, France
Your book was very appreciated and uplifting and I have incorporated a lot of what you have said. When I started my GFR was 59 – it is now 82.
James Mathers from England
When kidney disease hit a loved family member, Fiona Chin and Duncan Capicchiano focused their 30+ years of combined clinical practice experience in neuropathology to combat kidney disease. To make a long story short, their recommendations led to a remarkable change in the kidney function of that family member. From there, they used their research and findings to develop the Kidney Disease Program, which has now helped over 25,000 people worldwide.
*Shop Risk-Free with Our 60-Day Money-Back Guarantee